keyboard_arrow_left
Back to products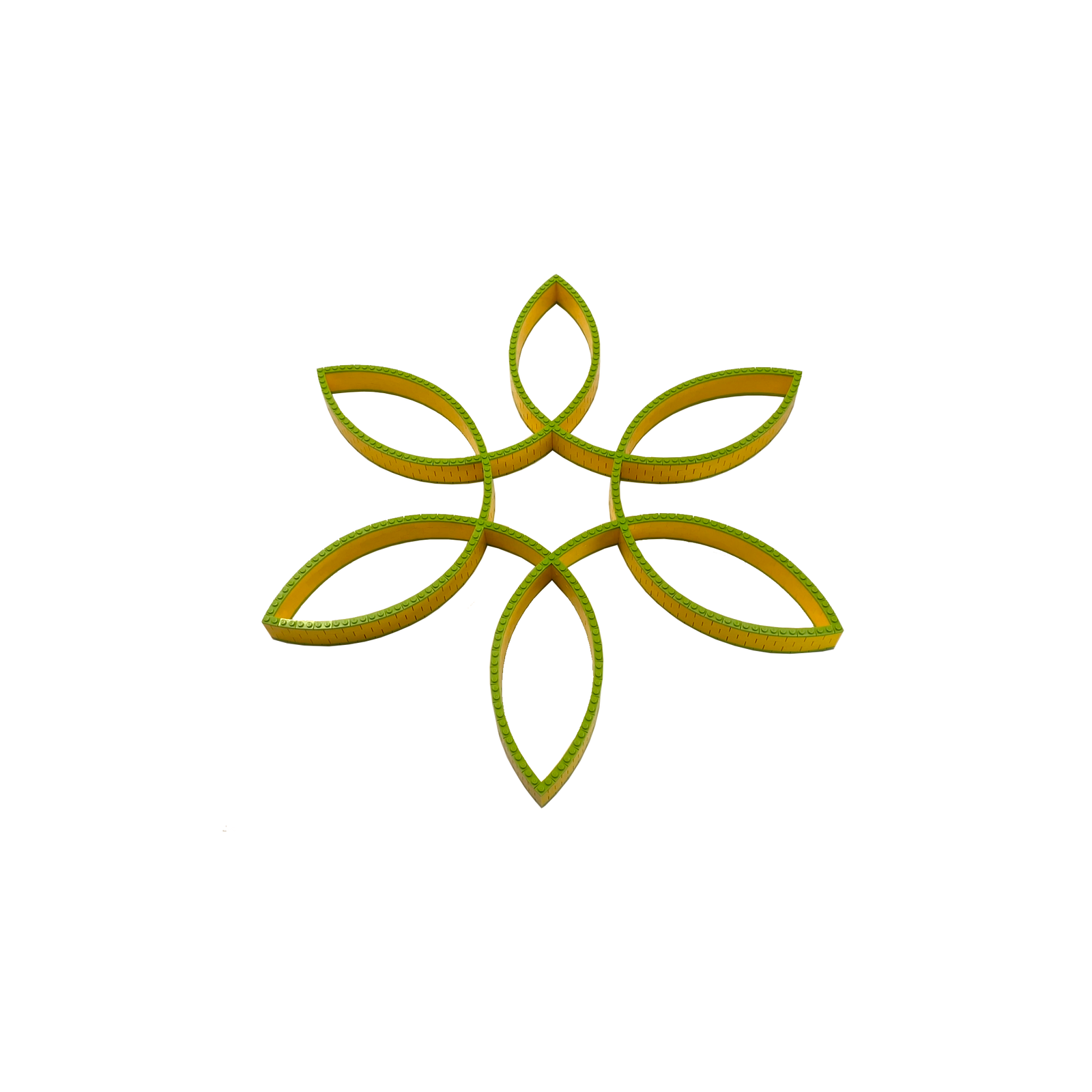 Brick Bending – Hexa-lens
$109.95
No. More. Boring. Walls. Brick Bending guarantees it.
Get this amazing, early Brick Bending creation and dress up your wall! Hexa-Lens is one of the earliest designs from the creator and a favorite simple LEGO wall art.
The elegand and surprising Hexa-Lens means:
Hexa: "having six"
Lens: "the intersection of two circular disks"
Order yours now and amaze your loved ones, this is not something you come across at every corner.
Package: 1 piece
Item Weight: 23 oz / 650 g (without packaging)
Size:
Height: 1.38 in / 3.5 cm
Diamater: 25.2 in / 64 cm
Product Features:
•  Flowerlike shape
•  Bright and happy colors
•  New and Genuine LEGO parts
•  Minimalistic design
•  Perfect gift for new homeowners
•  Eye-catching geometric shapes
•  Great decor accessory to a living room or office
(Caveman minifig is not included in this kit. He's making a guest appearance in these photos to help demonstrate scale. : ))
Note: These brick bending techniques can cause stress marks and/or slight, but permanent warping of LEGO bricks if used in designs for prolonged periods of time.
These types of builds are extremely sturdy and will last for many years, but if you plan to reuse these bricks for other purposes after building the design, they will fit more loosely than new bricks.