keyboard_arrow_left
Back to products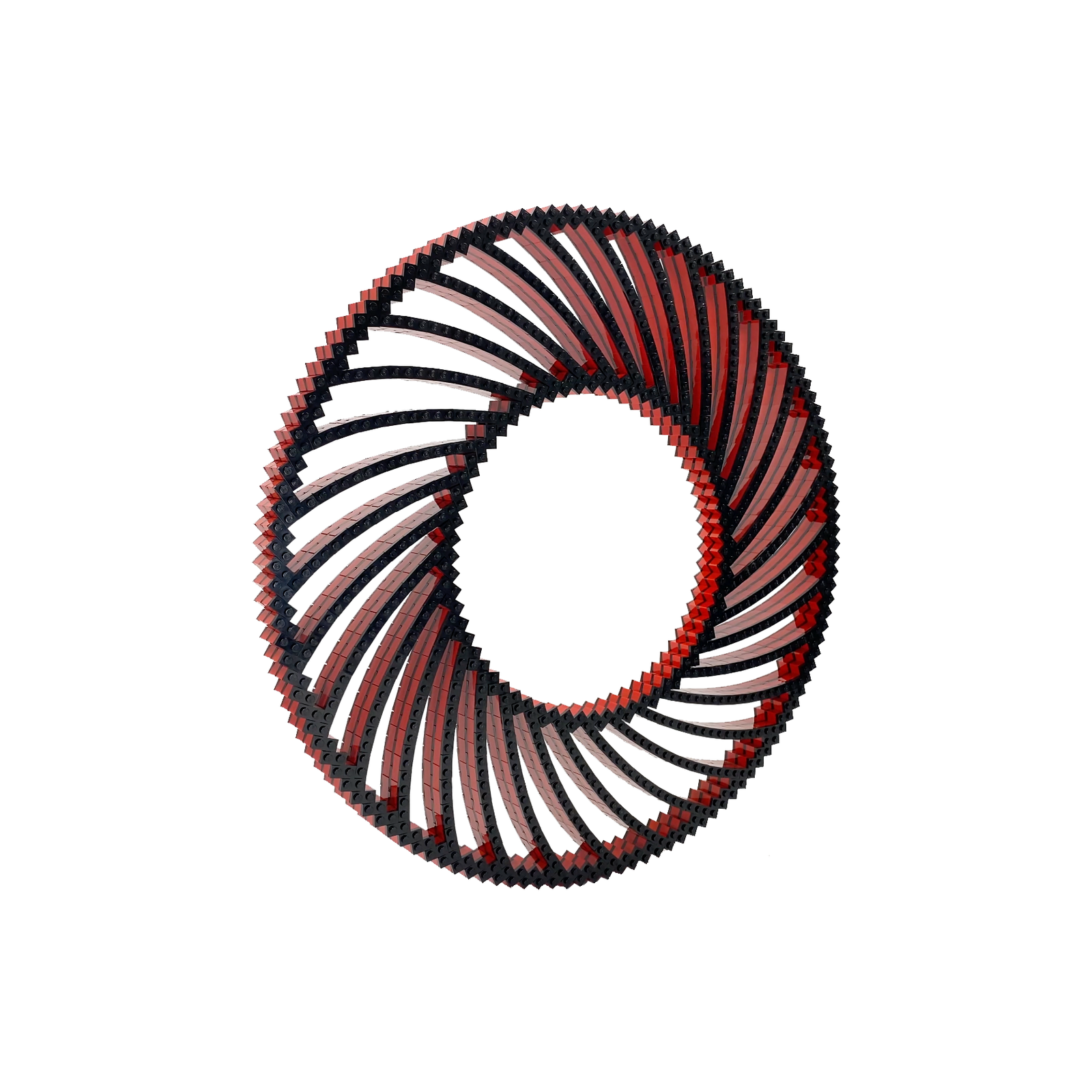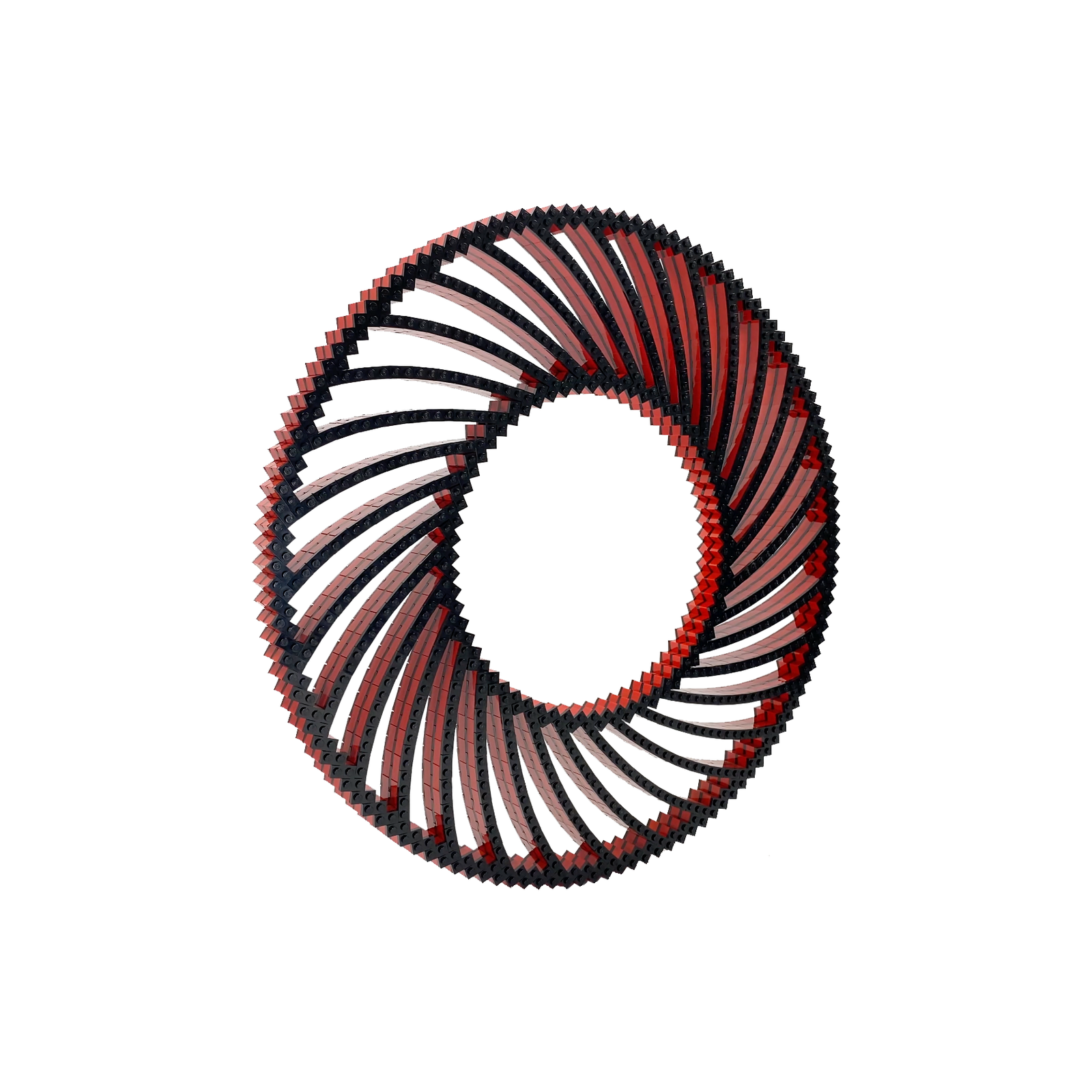 Brick Bending – Spiral Annulus
$219.95
Prepare your abs, this magnificent build will need them. 😉
Brick Bending is not just a cool name, it's a way of thinking. Bending these LEGO parts will bend your mind.
Follow the lead and build this amazing creation to decorate your home office – no more boring walls, for sure! Be the very first one of your friends and family to own something unique or to surprise a loved one with a true LEGO treasure.
Package: 1 piece
Item Weight: 40.5 oz / 1150 g (without packaging)
Size:
Height: 1.18 in / 3 cm
Diamater: 17.5 in / 50 cm
Product Features:
•  Mandala-like LEGO creation
•  Intense black and red colors
•  New and Genuine LEGO parts
•  Minimalistic design
•  Perfect gift for new homeowners
•  Huge and sturdy structure
•  Great decor accessory to a living room or office
The magic in 'brick bending' is created by putting the build under stress, and this build is particularly rigid so be prepared to use some muscle during construction.
But the result is well worth it!
This build, once constructed, is as beautiful as it is sturdy, and a classic Brick Bending design.
Note: These brick bending techniques can cause stress marks and/or slight, but permanent warping of LEGO bricks if used in designs for prolonged periods of time.
These types of builds are extremely sturdy and will last for many years, but if you plan to reuse these bricks for other purposes after building the design, they will fit more loosely than new bricks.